Superior Iron is a trusted name in the industry, so you can be assured that you are getting the best possible service. We have years of experience in custom stairs and ladders, so you can be sure that you are in good hands.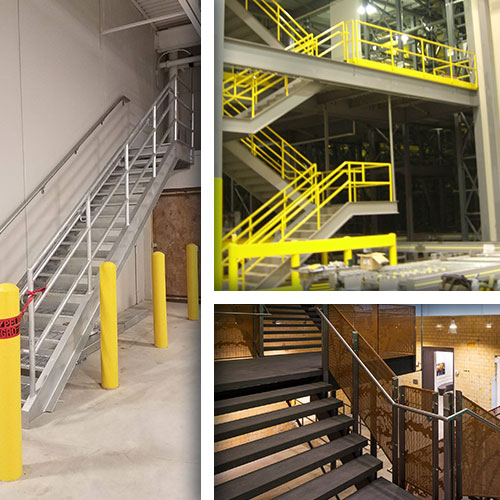 Concrete-filled pan stairs

Solid tread stairs

Spiral stairs

Feature stairs

Industrial stairs

Rooftop stairs

Crossover stairs

Mezzanine stairs

Dock stairs

Roof access stairs

Ships ladders

Vertical ladders

Roof access ladders
Superior Iron is a steel fabricator that provides design, fabrication, and erection for the commercial construction industry. We have a manufacturing facility in Elk River, Minnesota that is capable of producing a variety of products, including steel stairs and railings, miscellaneous metals, structural steel, and medical equipment support systems.
Superior Iron offers a wide range of steel fabrication for those needing a custom staircase or ladder. We have years of experience in the steel fabricator and erector business and can help you with anything from a simple railing to a full-scale steel staircase or ladder.