Superior Iron is an industry-leading designer, manufacturer, and installer of decorative and functional steel railings.
Our railings are fabricated to exact tolerances and are designed to enhance the appearance of any environment. From community centers to government buildings, our railings can be customized to meet your specific needs. Our team of experts is available to provide you with the perfect custom railing or fence for your project.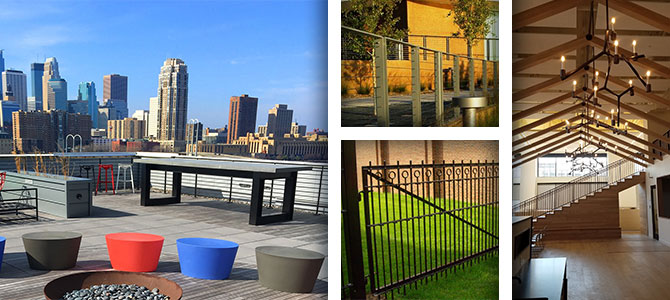 Guardrails and handrails

Stainless steel cable rails

Aluminum rails

Mezzanine rails

Fire & safety gates

Custom ornamental railings

Trash enclosure gates
Our railings and fences are manufactured in a variety of styles and finishes to match your specific needs. We offer ornamental railings, mezzanine railings, and handrails in various materials, including aluminum and stainless steel. Our handrails are designed to provide safety and support while enhancing the look of your project. We also offer a variety of customization options to make sure our railings are perfect for your environment.
Contact us today to discuss your project!